Black Bart International, LLC :: Help zone



Ask a Pro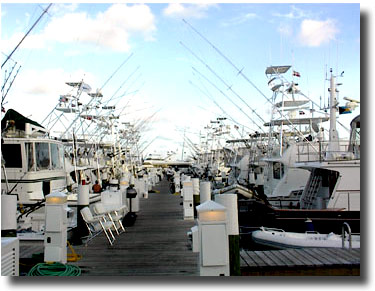 Ask a Pro

Questions and answers from some of the best
around the world.


A Message from Capt. Bart Miller

Team Black Bart is pleased to present a group of men from our fabulous sport that are willing to share their knowledge through our online program known as Ask a Pro. Each one is unique in their own area of expertise, truly champions they are the best of the best. Read their bio check them out, if you have a question click Ask a Pro we'll be there for you 24/7.
Me
et the Black Bart Pro Staff
Capt. John Bayliss
United States


"Fishing and boats have been my life since I was 18 and began my career in Hatteras, NC. I was very fortunate to fish with some very good, and very patient Captains that taught me about bluewater fishing. The Outer Banks hold a very tight knit group of fishermen that fish a lot of days competitively. Competition is friendly but is taken seriously in all types of fishing, be it commercial or sport. I think the atmosphere here accelerates the learning process because we were able to fish a lot of days in all states of weather. When I finally had the opportunity to travel and fish some of the exotic places we enjoy now, I'm very thankful for the education I received by fishing with and around some of the best in the world. After 27 years of fishing 200 to 250 days a year it was time for me to pursue my dream of building custom sportfishing yachts. We've been very fortunate to assemble an excellent group of craftsmen including the architectural design firm of Robert Ullberg. We delivered our first boat in July of 2003. Powered with a pair of CAT 3412's, 3 stateroom, 3 head, tower and all the rest; her name is Endeavor. She'll be fishing in Costa Rica winter of 2003-2004."
(1975) Started fishing
Mate on boats: Early Bird w/ Emory Dillion, Temptress w/ Chip Shafer, Fight-N-Lady w/ Sam Stokes, thru 1979.
(1980) Started as Captain at Oregon Inlet on my first boat Tarheel, Captain of Tarheel thru 1996. Fished tournaments and charters from Ocean City, MD to Mexico. 1997 and 1998 Captain of Hatterascal for Hatteras Yachts. Fishing Tournaments and clients from Conn. to Mexico and Bahamas.
(1998-2000) Demo/tournament Captain for Bluewater Yachts Sales in Hampton, VA.
(2001-2002) Captain and assist in construction of 62' Spencer for private owner. Tournaments and fishing between NC and SC.
(2002) Started Bayliss Boatworks Inc. Delivered first 60' July 2003

www.baylissboatworks.com
Capt. Dave Brackmann
United States


With 32 years of fishing experience, David is a well known writer, seminar speaker, radio guest, and private boat skipper / expert on offshore fishing for marlin, tuna and sharks.
Worked as a marlin fishing deckhand at Lizard Island - Australia, The Bay of Islands - New Zealand, Cabo San Lucas - Mexico, Orange Beach - Alabama and on multi-day sport boats out of San Diego.
Fished in many of the top billfish spots in the world including Hawaii, St. Thomas, Bahamas, Baja and mainland coast of Mexico, Guatemala, Costa Rica, Panama, Venezuela, Belize, Azores, South Africa and Thailand.
Currently spends most of his time fishing aboard his 38-foot custom sportfisher Caliente out of Huntington Harbour, CA and his 33-foot Tiara Caliente out of Cabo San Lucas, Mexico.
Consistently ranked as one of the top tagging captains for the N.M.F.S. Billfish Tagging program in Baja, Mexico as well as the bluefin tuna tagging program. He is an active tagger in The Billfish Foundation, California D.F.G. Shark tagging program and P.I.E.R. Tagging Program in tagging studies conducted on bluefin tuna, yellowtail, white seabass and black seabass.
(2001) Instrumental in forming The Billfish Foundation's West Coast Advisory Panel of which he currently serves the role as panel Chairman.
(2003) Certified as an IGFA Certified Observer and is involved with the IGFA in offering the certification program and training individuals on the West Coast.

Capt. Bobby Brown
United States


(1946) Born in Hilo, Hawaii
(1964-1966) Engineering major
(1967) Obtained my Capt.'s license
Charter fished out of Kona thru 1990, Capt of the 37 and 43 ft. Merritt sportfishers, No Problem
(1990) Moved to Florida after fishing his way back from California via Mexico, Costa Rica, Panama, and Isla Mujeres
(1991) Became Capt of 65ft Merritt, MissGuided
Fished Isla Mujeres, St Thomas, Venezuela, Panama, Costa Rica, Madeira, Cape Verde Islands, and the Bahamas since moving to Florida.
Now working as Capt. of the Cutnail, and as a broker at Merritts Boat and Engine Works Brokerage.
Has caught 20 or so World's Records, three of which are still standing ... the 1376lb. all tackle and 130lb Pacific Blue Marlin record, the Women's 8lb. Pacific blue marlin record, and the Women's 12 lb Atlantic blue marlin record.

Capt. Trevor Cockle
United States


(1959) Born in Toronto, Ontario
(1965) Moved to the Big Island of Hawaii
(1997) 146 blues in three weeks, Most Blues ever caught in single day - 20 out of 28 bites, Cape Verde Islands
(1997) First and possibly only Pacific Quadruple grand slam- 4 blues, 4 sails, 11 stripes. 19 for 20 that day, Cocos Island.
(2002) Largest Blue to date – 1337 lbs, Second largest to date 1145 lbs, Ascension Island
(2004) Best day - 9 blues for 13 bites
"As a kid I spent my weekends fishing with my father and friends out of Kawaihae, Hawaii in my families skiff. After spending a short time at the University of Hawaii, I began drifting towards a career on the water. In 1979 I began my career as a fisherman in Kailua, Kona on the charter boat Loika captained by Robert "Haole Boy" Bean. After 5 years fishing in Kona, and catching my first world record with Captain Murry Mathews on the Sea Genie and angler Steve Zuckerman, I began traveling. I spent a few years fishing the Texas coast, and fished a season in Australia on the reef. Shortly afterwards I began an adventure which is still ongoing today.

In 1987, Jerry Dunaway completed construction of The Madam, a 110 ft mothership built to carry the 48ft G&S Sportfishing boat The Hooker. I began as a mate for Jerry Dunaway and Captain Skip Smith, and the adventures began. The boats traveled to Central America and Africa with numerous stops in-between, catching our share of fish along the way and a bunch of light tackle world records. After Skip Smiths departure from the operation in 1990, I began running The Hooker. In 1993 I began running the mothership as well, and the adventures and good times that followed have yet to end. The entire operation was sold to Craig Morgan from West Virginia in 1999. Under new management, the boats underwent extensive remodeling, changed the names to God's Will & God's Favor, and set off on another adventure as Worldwide Marlin Adventures. To date we are still out there somewhere looking for our best day ever.

Through the years I've been lucky enough to be involved in catching 60 or more world records on conventional tackle or fly rod, either as Captain or mate. I've been very fortunate to have worked for some great people. This has made it possible to fish alongside many of the best anglers and deckhands in the world. Without them, none of this would be possible."
Capt. Allen "Mako" DeSilva
Bermuda


"I was born in Bermuda and have lived here all my life. I started fishing with my father at the age of eight and have been on the water ever since! I obtained my charter license at eighteen. In 1976 I bought my first charter boat, a 23ft. Mako. In 1979 I moved up to the Mako II, a 35ft. B&S. In 1984, Mako 3, a 43ft. Torres and in 1988 Mako 4 a 53ft. Jim Smith. I am on my fifth and final boat, a 57' custom Carolina sportsfisherman De Mako, ('De' as in 'De last'!) which I had Sunny Briggs of Briggs Boat Works build me in 2001."
Caught, tagged and released the most Blue Marlins in Bermuda for the last 19 years
Bermuda Blue Marlin record holder, 1,352 lbs.
Released Bermuda's first grander, estimated @ 1100lbs plus
Mako's Wahoo record of over 600 in one season, biggest 122lbs., one day record 37 Wahoos
Instrumental in setting up the very successful "Bermuda Big Game Classic" fishing tournament
Worked with Dr. Eric Prince of the National Fisheries Center satellite tagging Blue Marlins off Bermuda
Certified I.G.F.A. captain
Winner "Best in Bermuda Charter Operator" award

www.fishbermuda.com
Capt. Joseph Franck
Brazil

Our sport lost a one of the world's best Captains and conservationist when Captain Jo Franck succumbed to lung cancer on April 25, 2005.

Those of us who knew Captain Jo lost a dear friend and advisor whose passion for pursuing behemoth Marlin took him from Madagascar, South Africa, Senegal, Mauritania, Bon Bon Island, Brazil, Southern Caribbean and Azores in search of the world's greatest Marlin.

Captain Jo and his wife, Greet Wouters, were prominent figures during the heyday of the Portuguese Sport-Fishing scene. The 1990s saw incredible runs of huge Blue Marlin as well as giant Bluefin Tuna. As the IGFA representative for the Azores, Captain Jo was always in the thick of the action putting his anglers on outstanding catches and World Record Marlin, included releasing three Grander Blue Marlin in one day and setting the 80lb Atlantic Blue Marlin world record of 1,189 lbs caught by Jacky Delbrel caught of Faial, Azores. Captain Jo and his wife, Greet, followed a strict policy of tagging and releasing all marlin. The only exception would be to establish a new world record.

He will be dearly missed by one and all.

Capt. Bart Miller

Founder and manager of a company specialized in surveillance and security
(1977-1985) Founded dive and fishing centers in the Comoro Islands in the Indian Ocean, first on the island of Mayotte and then on the island of Grande Comore where tourism had barely started and where game fishing was an unknown concept
(1985 -1987) Owner operator of a charter company in Dakar, Senegal. Gamefishing there mainly focused on sailfish. Exploratory charter work in the Gambia as well as the Bissagos islands.

(1987-1990) Exploration of the Caribbean waters and searched for a charter destination in the Caribbean

(1990-2003) Owner and operator of the charter company Shanghai Charters on the island of Faial in the Azores, Portugal

(2002) European winter charter season is added in a Brazilian destination. In 2002 cabo Frio in the state of Rio and in 2003 - 2004 it will be the town and the fishing grounds of Guarapari in the state of Vitoria.

www.atlantic-sportfisheries.com
Capt. Matthias Hennignsen
Ascension Island


Black Bart Big Game Fishing is proud to introduce Matthias Henningsen another rising Captain in the sport of Big Game Fishing.

Captain Henningsen was born 1966 in Germany. His love of fishing began at the age of 8. He was competitive, aggressive, alert & wise to fish beyond his years. It is no surprise to those that knew him that a whole lot of big fish would need to beware of his uncanny fish savvy. This prediction has come full circle and couldn't be more true than it is today.

His adult fish travels have led him to exotic ports of call, directly into the heart of where Big Game Fishing is thought to be best. Places like la Gomera Canary Islands where he is credited with the catching of a 1100 lb. Blue Marlin on the M/V Hedonist.

Other hot spots for this fish thirsty Captain have been Hawaii, Ghana, Australia, Azores and Ascension, most recently while fishing aboard his latest sportsfisher Harttman, a 36 foot Rampage out of Ascension, he was credited for the capture of another giant Blue Marlin weighing 1198 lbs.

Captain Matthias Henningsen is a name & a person to watch, his frequent catches of Marlin over 600 lbs. is outstanding. He is young, experienced, fun, as well as German serious.

-Capt. Bart Miller

Atlantic Fishing Charter, Ascension Island
Tel/Fax: ++34 928 151453
Mobile: ++34 609 002777
Email: tcwalhalla@teleline.es
www.atlanticfishingcharter.com
Capt. Scott Levin
United States


"Fishing for as long as I can remember has not only been a passion of mine, but also an addiction. As a young boy most of my earlier fishing was limited to fresh water and summers at the Jersey shore. There was hardly a day that passed that I was not standing at the waters edge trying to figure out how I could build a boat or catch that big one. After graduating from Florida Institute of Technology in 1988 with a bachelors of Science and a Maritime degree, I spent the next 10 years fishing in the hottest destinations around the world, crewing for some of the most respected captains and crews worldwide. These include; Capt. Skip Smith in which we captured 14 light tackle world records around the world, Capt. Peter B Wright with numerous grander marlin in Australia and Maderia, Capt. Bart Miller, numerous tournament winnings worldwide, Capt Kevin Nakamaru, numerous granders of Madeira and other notable catches in Hawaii, Capt. Gary Stuve countless giant Bluefin days of Hatteras, Capt Bobby Brown, Jeff Fay and Henry Chee. In my travels around the world these memorable achievements are not near as important as the friendships I have made and the amount of knowledge and wisdom that these great fisherman have passed on to me. Currently, I reside in Stuart Florida.
Capt. Bomboy Llanes
Kona, Hawaii


Born into a Kona fishing family, Bomboy Llanes grew up hearing stories about the great catches made by generations of Llaneses before him. His grandfather once caught a 986-pound blue marlin from an outrigger canoe using a handline. His dad, the legendary skipper Kenny Llanes brought the family into the charter fishing business back in the 1960's. Bomboy listened and learned. By the time he was 7, he was already a regular crewman on his Dad's fishing boat and helper in his Dad's lure-making business. Twice, Bomboy was there when his dad caught Marlin weighing 944 and 904 pounds.
B y the time he got his own charter license in 1997, Bomboy had already amassed 30 years of experience backed by the fishing knowledge of 3 generations behind him. He needed all that on July 5, 2003 when he hooked a 1,258.5 pound blue Marlin and secured it after a 9-hour battle. Fittingly, it was caught on one of his own hand-crafted lures based on a design first used by his dad when Bomboy was a youngster polishing lures in his dad shop. Bomboy's big catch is widely regarded as the largest marlin ever boated during a fishing tournament anywhere in the world ... not to mention the largest ever boated by 70 years of Llanes family fishermen.

I'm betting on Bomboy to catch the first 2,000-pound blue.

-Capt. Bart Miller
Capt. Andy Moyes
Costa Rica


"I was born in the Bahamas where I fished as early as I can remember. My father was in the business and showed me the basics as I grew up. My family and I moved to Ft. Lauderdale, FL in the early 70s and I started fishing for Snook and Tarpon in the New River. At the age of thirteen, I started working summers for my Dad and learned basic seamanship by traveling back and forth to the Bahamas. I have always tried to master every aspect of the sport, from repairing reels and rods to catching every type of fish on different tackle. Having traveled from the East Coast to the West Coast and all islands and hot spots in between, I have gathered knowledge from some of the worlds best such as Skip Smith, Dave Noling, Jimmy Lund and Bart Miller. There are so many more who I learned from by watching more than asking but never the less I thank all of them. I have been fortunate enough to have won and placed in tournaments all over the world. I have been using Black Bart Lures® since 1996 and recommend them to anyone. I currently live in Costa Rica and continue to catch fish on Bart's lures. Never stop learning and don't be closed minded or you will fall behind in this game."

http://www.gottawannafish.com
Mr. Paco Saca
El Salvador


Born and raised in El Salvador, he started fishing with his father at a very early age in freshwater lakes and rivers for small species. Paco became "hooked" on salt-water big game fishing while he was a student at the University of Miami in Florida. He recalls his college days fondly, especially fishing for snook off the many bridges in the area. Owner of a pharmacy chain, Paco has fished Florida, the Bahamas, Mexico, Guatemala, Nicaragua, Costa Rica, Panama, Venezuela, Honduras, Belize, Cuba and Hawaii. His most memorable catch was landing his first blue marlin in 1993 off El Salvador. He is most proud of his son Jorge holding the Junior World Record for Pacific Sailfish since 1998. He fishes often with his sons Jorge and Javier.
Capt. Damon Olsen
Australia


Club Captain of Sunshine Coast Gamefishing Club
Committee member of Brisbane Sportfishing Club
Skipper for world record sized Giant Trevally of 66.5kg on a popper
Champion skipper at 1999 Mooloolaba Game Fish Club, Billfish Bonanza
Member of champion team at 1999 Mooloolaba Game Fish Club, 1999 Billfish Bonanza
Champion skipper at Fraser Coast Game Fish Classic, November 1998
Team captain of Champion Team at Fraser Coast Game Fish Classic, November 1998
Skipper of Reelsport which tagged 172 billfish in the 1998/99 year, which is the most tagged by any boat in Australia for that year. This also included an Australian record 48kg sailfish on 4kg line
Skipper of Reelsport for the 1999/00 season, which is champion boat in the Sunshine Coast Gamefishing Club. This club has been the most successful gamefishing club in Australia for the past 7 years
Third highest pointscoring angler in any Australian gamefishing club for the 98/99 season with 46 billfish tagged
Highest pointscoring angler for billfish in a Queensland gamefishing club for the 99/00 season, with 24 billfish tagged
Runner-up club champion in Sunshine Coast Gamefishing Club for 99/00 season. This is the champion club in Queensland and Australia for the 99/00 season
Attained 34 club and Queensland records in both Sportfishing and Flyfishing Divisions
Holder of the Brisbane Sportfishing Clubs annual Bluewater Tagging, Perpetual Billfish Trophy, Lurecaught Jack Trophy and Flyfishing Trophy
Australian record yellowfin tuna of 70kg caught on 8kg line
Australian record for Mac tuna in Gamefishing division
Two pending Australian records for golden trevally on fly
Has caught 31 different species of fish on fly gear

www.nomadsportfishing.com.au
Capt. Gene Vander Hoek
Kona, Hawaii


"I started fishing on the piers of California at the age of 3. I moved to Kona at age 16 ... really didn't want to live there until I read the local paper and saw what they were catching just offshore. On my first fishing trip in 1970, I gaffed a Marlin! I was hooked. I did my three years of High School crewing during the summers. I was fortunate to have grown up learning from some of the best Captains in the world. As a teenager, my goal was to be that Captain of a beautiful Rybovich or Merrit. Sometimes things just work out. The Sea Genie II was launched at the Rybovich yard in February of 1992 and then shipped to the Hawaiian Islands.

(1995) Our biggest Blue Marlin caught - 1144 lbs.
(1996) Landed or tagged and released 100 Blue Marlin
(2000) Biggest Marlin - 1053 lbs.
(2000) Pacific Ocean Captain of the year, Aftco
(2001) Most tagged Pacific Blue and Black Marlin, Aftco
(2002) Top Tagging Captain - Pacific Blue Marlin, The Billfish Foundation
29 World Records (waiting for the 30th to clear!), conventional and fly
22 tournament places including Top Money winner in Bisbee's Black and Blue 2002

"Each year I travel to Central America to fish as an angler in Fly fishing tournaments. It's my new hobby. So far I've managed to release 40 Pacific Sailfish, 1 Atlantic Sailfish, 2 Spearfish and my first Marlin on the fly which was a 100+ lb. Striped Marlin. The Marlin and Spearfish were caught in Hawaii. I also try and get in a long range trip each year as well. How nuts is that? I fish on my vacations. Fly fishing is a kick but it can't come close to the rush you get from Blue Marlin fishing. That moment when you hook into the spread and there she is! Love life, fish more!"

www.seageniesportfishing.com